Published on September 21, 2022
Transport : GeoPost/DPDgroup is committed to eliminating its emissions by 2040
Ecological transitions
International
GeoPost/DPDgroup, one of the world leading parcel delivery networks, joins an ambitious initiative, led by the international non-profit organisation Climate Group, to accelerate the decarbonisation of its operations and encourage wider action across the road transport sector.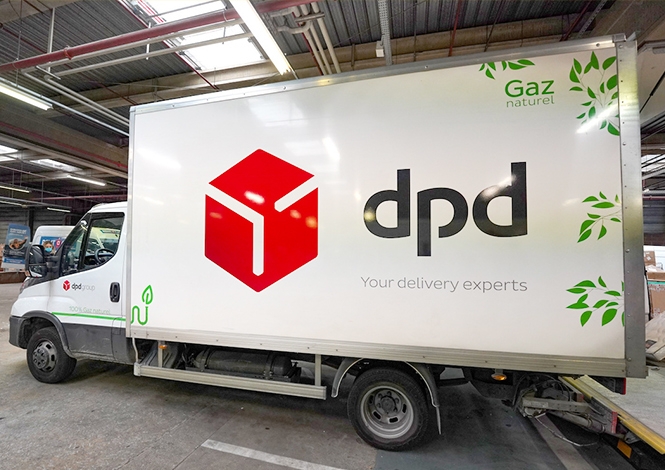 As one of the initiative's five founding members, GeoPost/DPDgroup commits itself to transitioning its fleet of vehicles over 7.5 tonnes to zero tailpipe emissions by 2040. By tackling the heaviest and most polluting vehicles on its fleet, the company marks the logical next step on its climate action journey and strengthens its overall commitments to decarbonisation.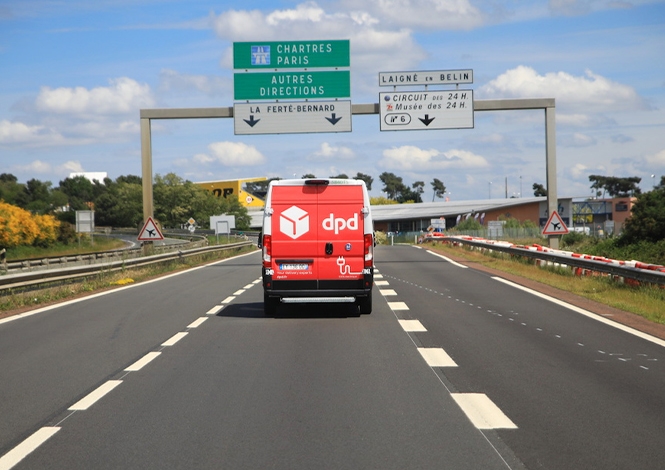 GeoPost/DPDgroup joins an ambitious initiative, led by the international non-profit organisation Climate Group, to accelerate the decarbonisation of its operations and encourage wider action across the road transport sector.
GeoPost/DPDgroup reaffirms its ambition to become the international reference in sustainable delivery in the context of rapid business growth.
The company will also target the exclusive procurement of such vehicles in the medium-duty segment by 2030. GeoPost/DPDgroup will collaborate with its Business Units¹ and transport partners to actively innovate and drive action towards these goals.
GeoPost/DPDgroup's medium- and heavy-duty vehicles decarbonisation plan
According to Climate Group, MHDVs represent just 4% of all vehicles on the road globally but account for 40% of all road transport emissions and a third of total transport fuel use.
We are committed to sustainable delivery and have set ourselves a bold ambition to reach net zero emissions by 2040. All sectors must work together if society is to meet global climate goals. We are therefore excited to work alongside other like-minded businesses to send a powerful message to both governments and manufacturers that we believe the future of trucking is zero emission.
These vehicles produced over 5% of total global CO₂ emissions in 2019, predicted to increase to over 11% by 2050 if steps are not taken. In line with its net zero by 2040 ambition, GeoPost/DPDgroup is working to transition and grow its fleet of medium- and heavy-duty vehicles towards alternative powertrain technologies, notably electric and hydrogen.
The company expects to increase its fleet of alternative powertrain technologies to 50% by 2030 and 100% by 2040. GeoPost/DPDgroup is already running two electric trucks in Switzerland; one e-truck is expected to save 90 kilograms of CO₂ per hundred kilometres covered compared to equivalent diesel-powered trucks, corresponding to 72 tonnes of CO₂ saved per year.
A lever for action to fight against climate change
"We're very excited to launch EV100+ at this year's Climate Week NYC. It's a great demonstration of leadership from the founding members" comments Sandra Roling, Director of Transport at Climate Group. ".
"MHDVs represent the final frontier of zero emission road transportation, and EV100+ will tackle the heaviest, most polluting vehicles across the world. Welcoming DPDgroup, one of the key players of delivery worldwide, as active member of EV100+ represents a powerful lever of action in the fight against climate change".
EV100+ will tackle the heaviest, most polluting vehicles across the world.
EV100+ members are expected to submit, and regularly review, their roadmaps to 2040 and report annually to Climate Group on their progress. The commitment is based on the understanding that members will aim to source only renewable electricity and green hydrogen for recharging and refuelling its medium- and heavy-goods vehicles by 2040.
Sustainability at the core of GeoPost/DPDgroup's strategy
As the largest parcel delivery network in Europe, the company has experienced strong and rapid growth in recent years. Since 2012, GeoPost/DPDgroup has been taking meaningful action to improve the environmental performance of its network :
The company has been carbon neutral since 2012 and compensates all its residual transport and building emissions through credible, certified renewable energy projects in Brazil, India and Indonesia.

The company is well on track to deliver to 350 cities in Europe (reaching 110 million Europeans) with low-emission delivery means by 2025 – through 15,000 low-emission delivery vehicles, 6,700 charging points and 250 urban depots.

This will result in an 83% reduction of carbon emissions and a 95% reduction of air pollutants in targeted cities.

In addition, given the impact of air quality on people's health, GeoPost/DPDgroup is partnering with Pollutrack to air quality in 20 European cities by the end of 2022.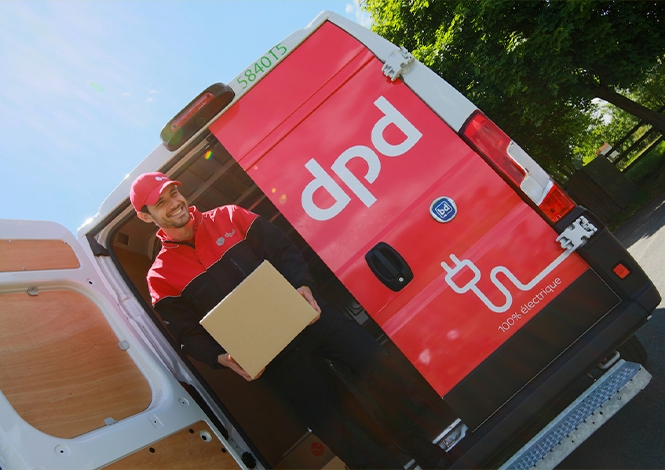 On 11 July 2022, GeoPost/DPDgroup marked a further step and submitted a 2040 net-zero ambition to the Science Based Target initiative. By doing so, the company will contribute to help limiting global temperature increases to 1.5°C by accelerating its greenhouse gas (GHG) emissions reduction plan. To achieve this, GeoPost/DPDgroup commits to drastically reduce its scope 1, 2 and 3* greenhouse gas (GHG) emissions by 43% by 2030 from a 2020 baseline and by 90% by 2040 from a 2020 baseline.
The company will also neutralise all residual emissions (around 10%) through relevant offsetting projects from 2040 onwards.
EV100+ is international non-profit Climate Group's new global commitment designed to create a strong corporate demand signal and help unlock a revolution in both zero-emission trucking and other heavy-duty vehicles. EV100+ builds on the success of Climate Group's global EV100 initiative, launched in 2017 and now celebrating its fifth anniversary, which brings together companies committed to making electric transport the new normal by 2030. In five years, EV100 has grown to a group of over 120 businesses right across the globe, committing over 5.5 million vehicles to electric by 2030.
(1): 20 Business Units across Europe, all of which are under GeoPost/DPDgroup's full ownership. These businesses represent 90% of the company's revenue: BRT, Chronopost, DPD Belux, DPD Croatia, DPD Czech Republic, DPD Estonia, DPD France, DPD Germany, DPD Hungary, DPD Ireland, DPD Latvia, DPD Lithuania, DPD Netherlands, DPD Poland, DPD Portugal, DPD, Slovakia, DPD Slovenia, DPD Switzerland, DPD UK, SEUR.