Published on August 3, 2018
Road safety awareness for senior citizens
New services
Lifespiration
Auvergne-Rhône-Alpes
Some 120 senior citizens have taken part in road safety workshops in the Cantal area of south-central France. This initiative by the Conférence des Financeurs was organised by Bemobi, a subsidiary of La Poste.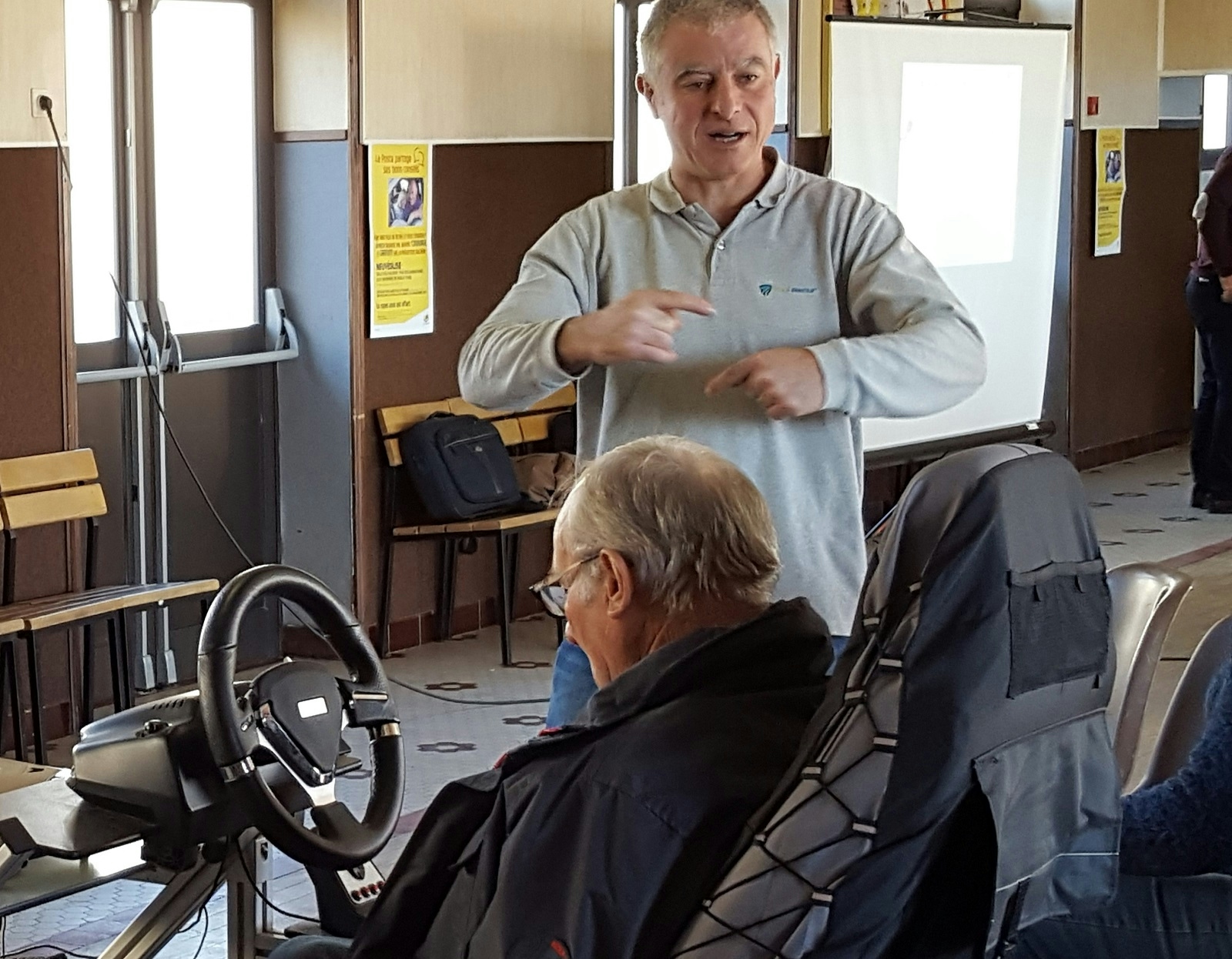 Participants were able to test sight-impairment glasses that simulate the effect of alcohol or fatigue on coordination or the ability to analyse a situation.
On the initiative of the Conférence des Financeurs, La Poste organised three days of training, open to all senior citizens of 60 or over. The aim of these helpful workshops was for senior citizens to be able to keep driving safely. This highly original initiative was completely free for all the participants. At the end of last year, some 120 local senior citizens took part in road safety workshops held in three towns around the Cantal. Participants attended classes on theory as well as workshops using a driving simulator. Through Bemobi, its subsidiary dedicated to mobility, La Poste answered the call for tender issued in June 2017 by the Conférence des Financeurs (CDF) on initiatives to help people of 60 or over remain independent.