Published on September 20, 2018
Regional première : La Poste Relais at Auchan
Logistic
Lifespiration
Auvergne-Rhône-Alpes
A new La Poste Relais pick-up point opened at Porte de Lyon Shopping Centre in the municipalities of Dardilly and Limonest on 29 January.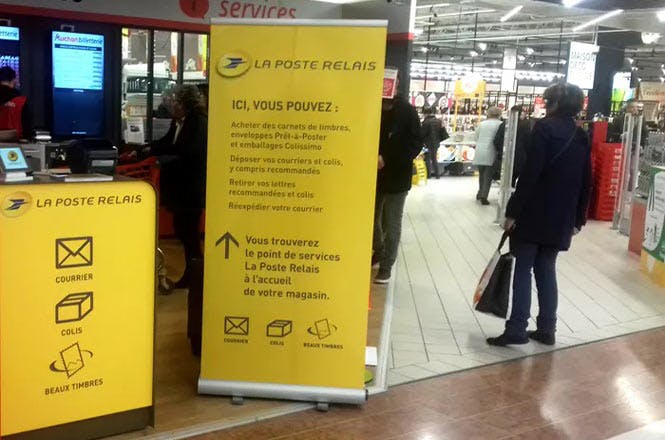 To make life easier for local residents in the Rhône area and to better integrate new ways of shopping, the Rhône-Loire Regional Department added a new outlet to its network at the end of January, in partnership with Auchan.
"La Poste in Dardilly serves around 200 customers per day. We've seen real demand for extended opening hours", explains Juliette Goillon, a Project Manager responsible for supporting transformations at the regional department of Rhône-Loire. "This outlet will perfectly complement the existing post office", she added.
The shopping centre's customers will now be able to find a range of key post office services available to them, including stamps, pre-paid envelopes, as well as Colissimo packaging. They can also drop off their post and collect registered mail and parcels. "A team of twelve Auchan employees have been trained to help customers", says Michael Chauchat, Auchan Checkout Manager.
This new outlet will also be equipped with Smartéo in order to carry out a range of operations seamlessly. For Lydia, a loyal customer of the store, it's a real plus. "I can pick up my parcels whenever I come in to do my shopping, I'm really pleased with this new feature in my local store."