Published on September 16, 2022
GREEN POSTAL DAY - 16 September 2022
Ecological transitions
Agenda
France
For this fourth edition of Green Postal Day, post offices around the world are pursuing their actions against climate change and are collectively working to deploy 50% of alternative fuel vehicles in every postal fleet by 2030.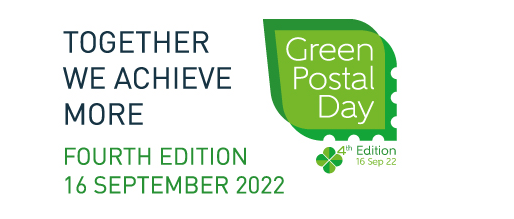 18 postal operators from around the world, are joining together at the International Post Corporation (IPC), to celebrate Green Postal Day for the fourth consecutive year. The aim of Green Postal Day is to highlight the commitments made by post offices worldwide on carrying out more sustainable deliveries. On September 16th, and for the last four years, an entire sector has been mobilised and working together in synergy.
 By 2030, Post offices are collectively aiming for a minimum of 50% of their fleet to be powered by alternative fuel vehicles (compared to 22% in 2020). They have reduced their CO2 emissions by more than 30% since 2008, when the postal sector, a pioneer in this area, set common targets for reducing its emissions. This is in response to growing consumer demand for solutions with a low environmental impact. (source IPC 2021 Cross-Border E-Commerce Shopper Survey)
La Poste is moving towards low carbon transport
As the first postal operator in the world to be fully committed to a carbon neutral approach, and a company with a mission since 2021, La Poste has placed environmental, social and societal issues at the heart of its strategic plan "La Poste 2030: committed for you".
 In 2021, La Poste Groupe obtained three extra-financial ratings, confirming its commitment to society and the pursuit of its CSR actions: the "A list" from the CDP, the world's number one ranking for the third year in a row according to the VE agency and the Platinum medal from Ecovadis.