Published on August 3, 2018
Geoptis analyses the roads in Thiers
Territorial development
On Trend
Auvergne-Rhône-Alpes
Geoptis, a subsidiary of Le Groupe La Poste, has audited 126 km of roads in the Auvergne region for the first time, on behalf of the municipality of Thiers, in the Puy-de-Dôme department.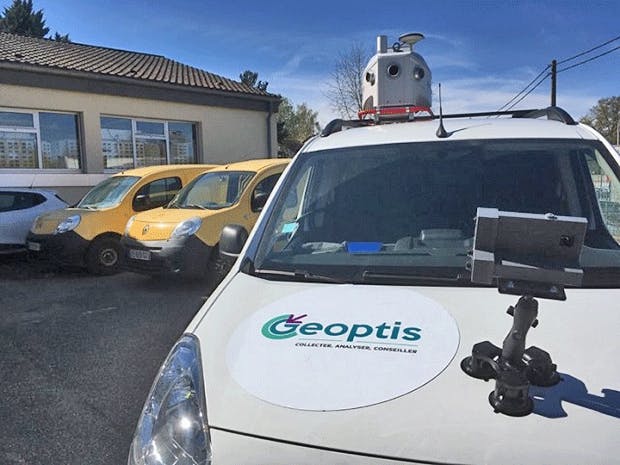 Founded in 2017, Geoptis helps municipalities to optimise and manage their road networks. Thiers is the renowned capital of knife-making, with a population of 11,800. The municipality decided to conduct a full audit of its road network. The objective was to review the quality of local roads in order to calibrate the work to be carried out and assess maintenance expenditure. Over five days, a Geodis vehicle equipped with several cameras, a laser and a central GPS drove up and down the 126 kilometres of roads, scanning each one in turn. This high-precision technology is accurate to between two and three centimetres so it can be used, for example, to establish the depth of cracks in the road surface. The surveyor in charge of the work was accompanied on the ground by two La Poste employees.
*The surveyor uses both geography and information technology to analyse data and model the ground.