Published on July 18, 2018
A La Poste Pick-Up Point at the Tourcoing-l'Egalité Carrefour City
New services
Lifespiration
Hauts-de-France
For the last three months, La Poste services and products have been available in the Tourcoing-L'Egalité Carrefour City.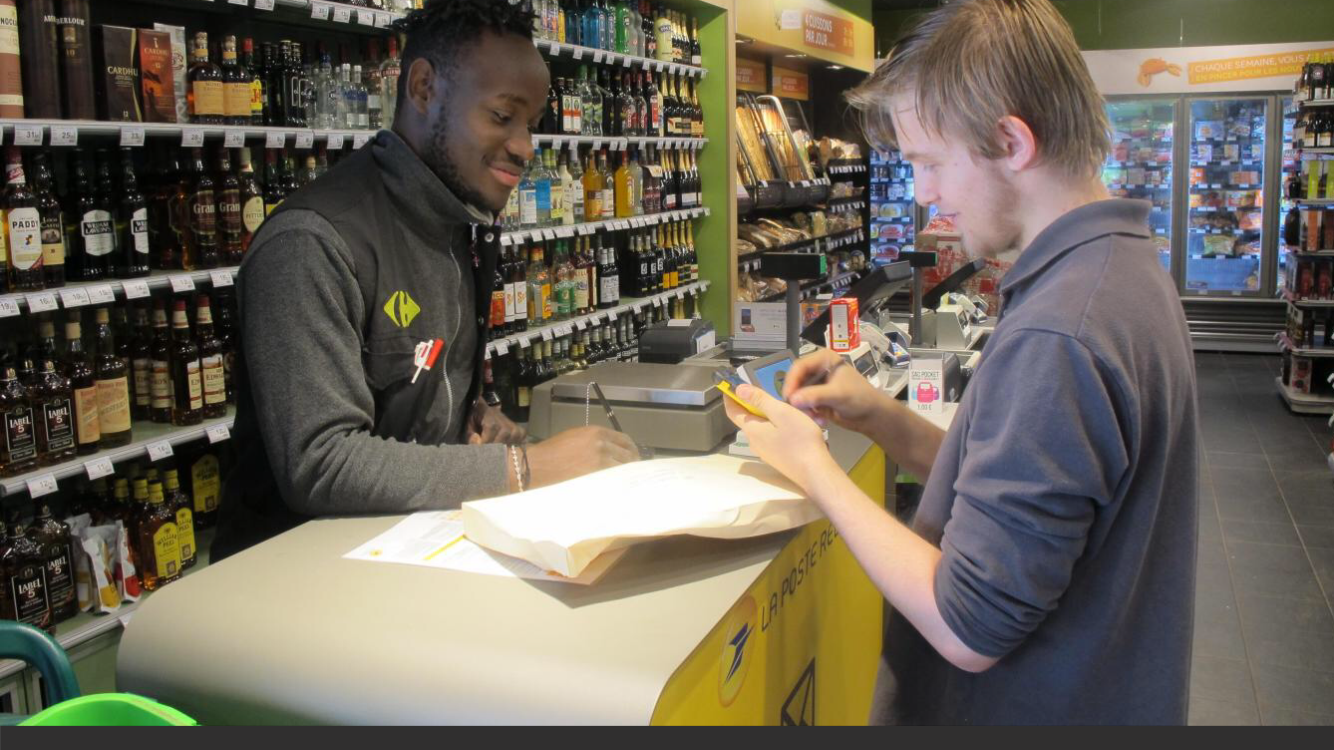 Since 25 July, residents of the Egalité neighbourhood of Tourcoing have had a new way to access La Poste. Indeed, the Carrefour City shop has added a new offering to its aisles: La Poste is now set up at the entrance to the shop, with a yellow stand and all the equipment needed to provide the core postal services on offer.
In particular, the manager sells pre-paid envelopes and packaging, and sends and accepts registered mail and parcels. He has been trained for these services by the sponsoring office. The intention, which La Poste shares, is to make customers' lives easier. The post's proximity, as well as the accessibility it affords thanks to its generous opening hours (7:00am to 10:00pm Monday through Saturday and 9:00am to 1:00pm on Sunday), combined with the numerous other services offered by Carrefour, are real assets for town residents seeking new ways to use La Poste.