Published on June 14, 2023
La Poste group at VivaTech 2023
La Poste, a founding partner of VivaTech, has been engaged in a profound transformation for several years, using digital technology as one of its growth drivers. At this 2023 edition of VivaTech, La Poste is presenting its innovations in the fields of digital trust, green and civic solutions, e-commerce and online services.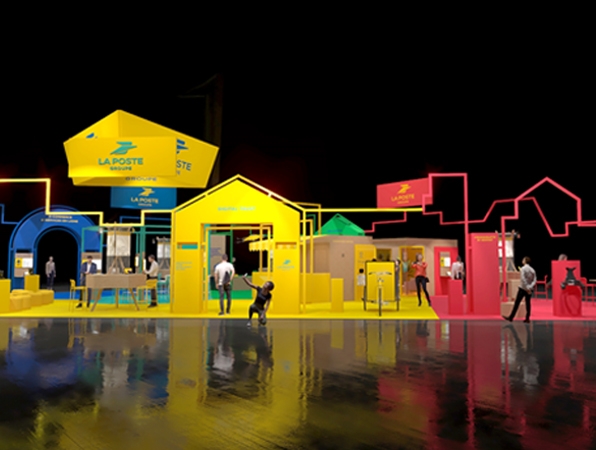 The world's leading tech event, with which La Poste has been associated since its inauguration, VivaTech is the ideal place to showcase the group's capacity for innovation and transformation in all its areas of activity. La Poste's Le Lab is focusing on two themes in particular this year: artificial intelligence and the role of women in digital technology. La Poste is presenting a number of experiments and innovations using AI. These include
5 aeras to discover innovation at La Poste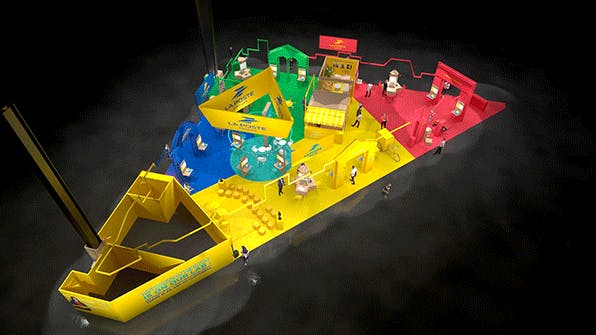 At VivaTech, La Poste will illustrate its development strategy for 2030 through innovations and services that meet customers' needs and provide solutions to major societal challenges: ecological, demographic, territorial and digital transitions. This year, a dozen innovative solutions and offerings are being showcased in 3 areas: digital confidence, green and civic, e-commerce and online services. 2 Lab zones provide access to employment and training opportunities, and start-up support services.
Digital trust : Through its subsidiary Docaposte, La Poste aims to become a leader in digital trust in France and Europe. With the aim of transferring its role as a trusted third party to the digital world, La Poste and Docaposte are developing sovereign solutions based on its values of ethics, inclusion and sustainability

Green and civic : La Poste's business model is built around the environmental and social issues affecting society. To meet these challenges, the Group offers innovative solutions to local authorities and private individuals.

E-commerce and online services : Attentive to new uses and the changing needs of its customers, La Poste provides physical and digital solutions to support new ways of working and the development of e-commerce.

Employment and training : To support its growth, the Group is recruiting across all its commercial activities, in banking, digital and IT. By 2023, La Poste aims to have recruited 4,800 permanent staff and 4,300 work-study students.

open innovation ans start-up funding : To meet the challenges of an ever-changing society, a multi-skilled group like La Poste must constantly reinvent itself. To transform itself more rapidly, open innovation is a source of inspiration. In its branches and subsidiaries, in France and abroad, on its own or with the support of partners, La Poste deploys complementary innovation systems designed to support start-ups at different stages of their development.
Women in the digital world honoured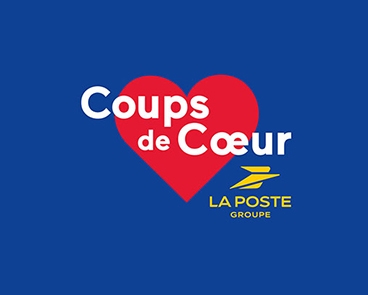 Under the leadership of Nathalie Collin, Deputy CEO of La Poste group in charge of the Consumer and Digital sector, La Poste is strongly committed to promoting the role of women in the digital sector. Nearly 40% of the startups presented by La Poste in its Le Lab are run or co-run by women. The French IoT Impact x Technologie accelerator, which emphasises parity in the management teams of the start-ups it supports, is unveiling the winning startups of its 2023 competition at VivaTech. Finally, an event dedicated to women in digital technology, organised on Thursday 15 June, will reveal the winner of the 2023 Coups de cœur [2023 Favourites] #FemmesduNumérique [#WomeninDigital].
the 43 start-ups to meet at La Poste's Le Lab
Collaboration between start-ups and a large group represents a powerful vector for accelerating innovation. For over 10 years, La Poste has been developing an ecosystem of start-ups, enabling it to explore new areas of innovation in its various activities, including banking, logistics and services. At VivaTech 2023, La Poste's lab will showcase 43 start-ups from the regions, supported by the Group's business lines and innovation programmes such as the French IoT accelerator, La Banque Postale's platform58 incubator and the Open CNP, 115K and La Poste Ventures corporate venture funds. In partnership with VivaTech, 11 start-ups selected as part of the Startup Challenge will have the opportunity to present their solutions in the La Poste's Le Lab pitch area.