Published on October 10, 2021
Going from large trucks to electric vans to Cargo bikes or trolleys for final deliveries, La Poste has had to rethink its logistic flows around relay infrastructures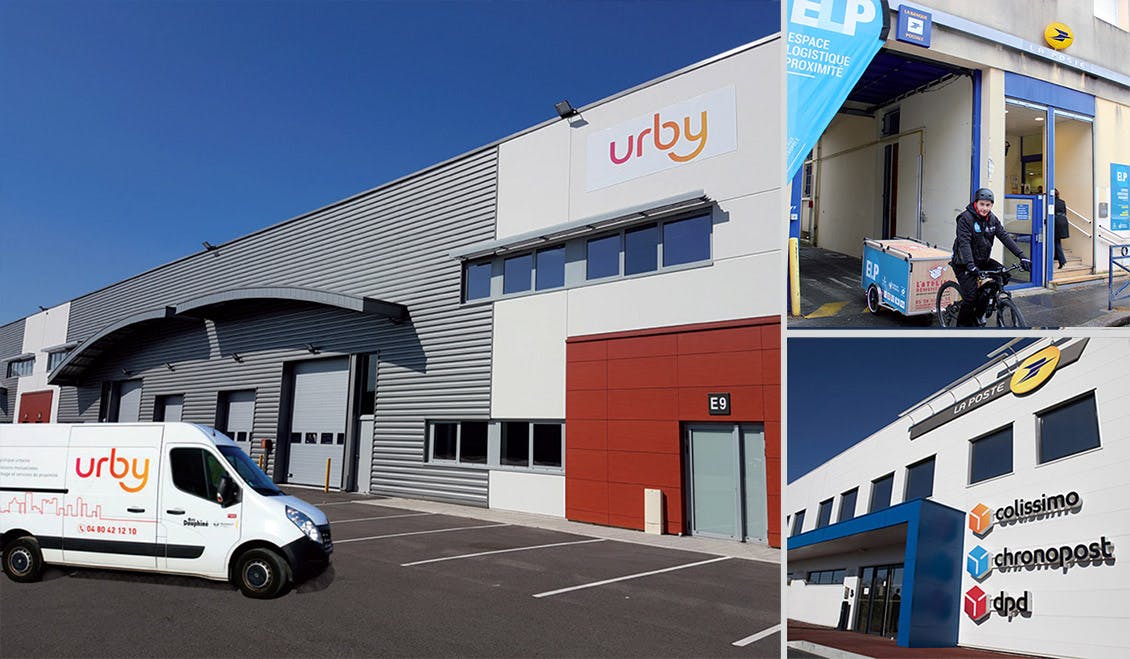 Shared delivery
As we face the constant increase in parcel flows, the most obvious solution for avoiding congestion and pollution is to coordinate infrastructures and transport planning. The aim is to reduce the amount of vehicles on the roads as much as possible, by loading vehicles to their maximum capacity, and limiting travel distances for four-wheelers in cities.
The location of infrastructure is crucial. Large sorting or storage facilities will be located close to main roads, with large trucks entering and light trucks leaving. Smaller facilities will be located close to the recipients, with light commercial vehicles entering and soft means of transport (e.g. trolleys, cargo bikes) leaving.
This is a virtuous urban logistics scheme that reconciles quality of service, including meeting deadlines, and quality of life, which should help increase the attractiveness of city centres for citizens.
La Poste has tested its scheme on its own activities by pooling the flows of Colissimo, Chronopost and DPDgroup, and is now offering it to economic players in major urban areas. Since 2019, the Urby company has been storing their goods in warehouses located on the outskirts of the city, then delivering them in low-emission vehicles to businesses in the city centre. A logistics solution "enhanced" with numerous facilities, such as the storage of items, delivery to private customers directly from the warehouse, which simplifies the life of retailers.
In order to accelerate its development, La Poste and the Banque des Territoires are increasing its subsidiary - Urby's share capital.
The aim of the public financial department (i.e. La Poste Group and the Caisse des Dépôts Group combined), is to participate to major societal and territorial issues. Today, the movement of goods generates significant problems (i.e. congestion, air and noise pollution) in cities and local communities, particularly mobility organising authorities and municipalities, have a pressing need to make exchanges more fluid.